I AM A PRIVATE COLLECTOR BUYING RARE ART GLASS & LAMPS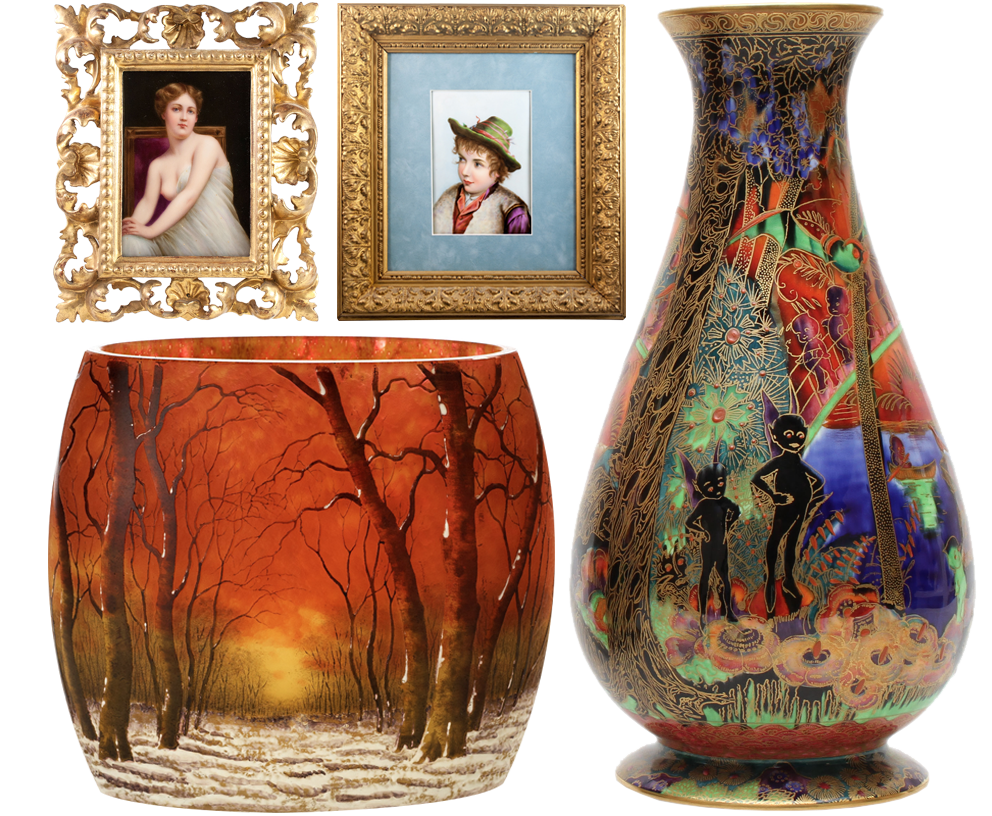 How To Find The Value Of Your Rare Vase
Send Us An Email or Text with an image of the vase you own. If you call, we will not be able to give you an accurate value.
We will respond to your text or email as promptly as we can and give you the value. We base the value on the current market, and past auction results.
Email us at 14daum@gmail.com
Text us at 763-360-3608
Contact Us Now For A Value!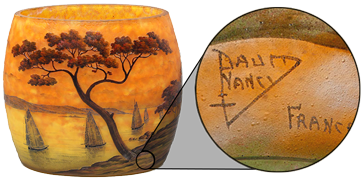 As you can probably tell by my email address (14daum@gmail.com), I think quite highly of the art glass produced by the Daum factory in the late 19th and early 20th centuries in Nancy, France.  While I collect and deal in most all French, English, and American glass from the same time period, Daum Nancy is my favorite and is most strongly represented in my personal collection.  I am mostly looking to buy acid-etched and enameled vases.  Floral and landscape themes are especially high on my want list.  Lamps and marquetry pieces are also of great interest when they come up.  I am a buyer of all Daum Nancy vases, but usually keep the best 10% for myself.
I am very seriously looking to acquire rare and interesting Emile Galle art glass.  Most people would claim that the best Emile Galle vases are the pinnacle of French art glass, and I agree.  I have paid in excess of $20,000 for several Galle vases in my collection – and I was happy to get them!  1920s and later Galle is of little interest to me.  I am mostly looking for works produced during Emily Galle's lifetime (1846-1904) or just a few years after his passing.  These vases can have intricate handle work, lots of color, wheel carvings, applications, etc.  I would be happy to help you identify the age of your vase and let you know what I can offer for it as a dealer price or what I could pay as a collector.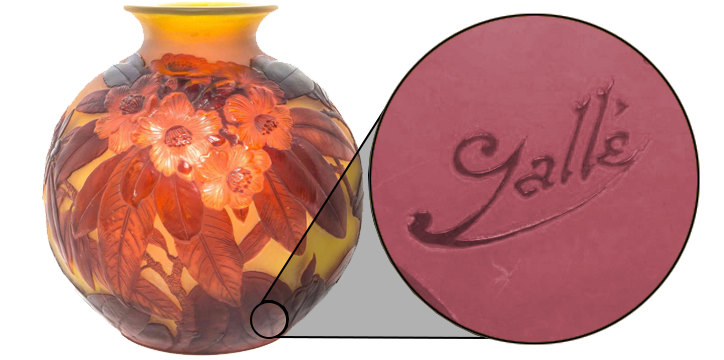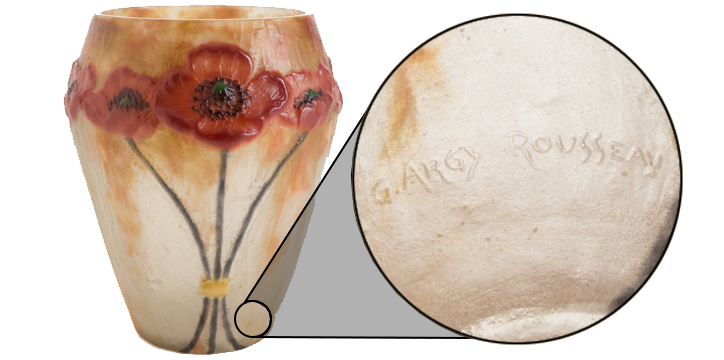 Some of the rarest vases that I am interested in were produced by an artist named Gabriel Argy-Rousseau between about 1914 and 1937.  He ran a small operation, and as such the quantity of his work available today is very limited.  The good news is that since his pieces were purely decorative, most manufactured pieces still survive today.  I am mostly interested in his vases.  The best Argy-Rousseau vases were produced in the 1920s.  As always, size and scene are important.  Some reproductions do exist.  If you aren't sure if your vase is real or what it is worth, then just send me some pictures of it and I will tell you everything you want to know.
Probably the most elusive type of French art glass I am looking for was produced by a company called Burgun, Schverer & Cie.  Fortunately for me and other collectors, rare doesn't always mean prohibitively expensive.  A good Burgun vase sells for about $3,000.  The best of the best tops out at around $10,000.  I am interested in two types of their vases.  Those would be vases with a floral decoration and Roman themed vases.  Floral vases come in all colors and shapes.  Roman vases are usually an amber color with a dark enameled design.  I would certainly welcome the chance to make an offer on your vase if you have something potentially available for sale.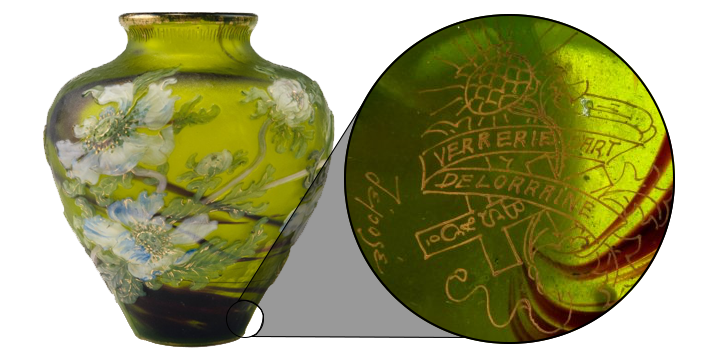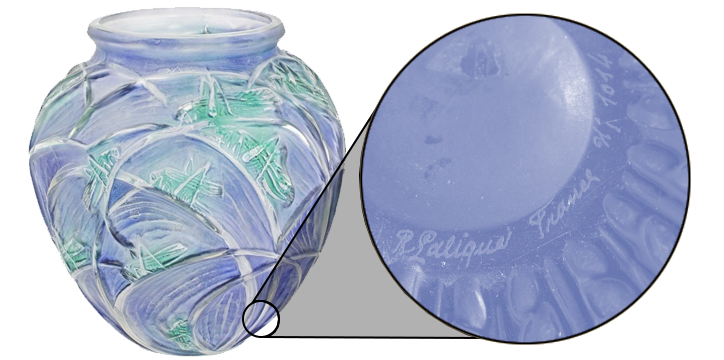 The most "household" name in French art glass is certainly Lalique.  This is because Lalique glass is still being made today and makes an expensive and impressive gift for newlyweds and people celebrating important anniversaries.  I am most interested in Rene Lalique glass produced prior to 1930.  I collect by both color and design/shape/style.  I have more than sixty pieces in my collection and still need dozens more.  Keep in mind that many new designs are almost exactly like the older vases.  And in this case older does equal rarer and more valuable.  I would be happy to share my opinion as to the age and value of your piece of R. Lalique art glass.  Just send over some pictures and we can go from there.
TIFFANY ART GLASS VASES & LAMPS
In terms of American art glass there really is nothing even remotely close to Tiffany when it comes to values and collectability.  It is well documented that the value of Tiffany lamps can range from $10,000 to hundreds of thousands of dollars.  Vases typically trade for a fraction of that range, but they are still popular and a personal favorite of mine.  There are many different styles of Tiffany art glass.  I am most interested in vases that are known as Paperweight, Aquamarine, Flowerform, and Byzantine glass.  With that said, a better than average vase from any of Tiffany's lines could be something I would buy.  I am also a buyer of desk items and some lamps if they fit into my collection.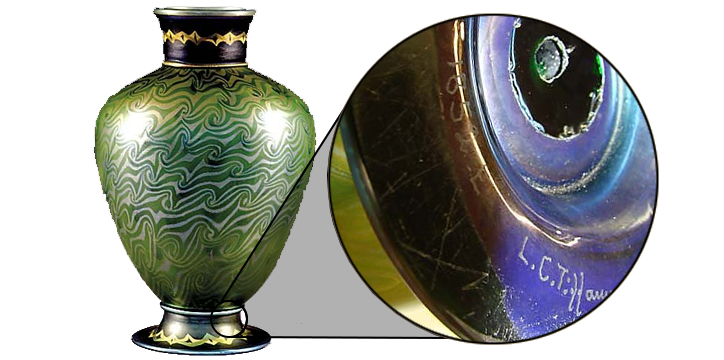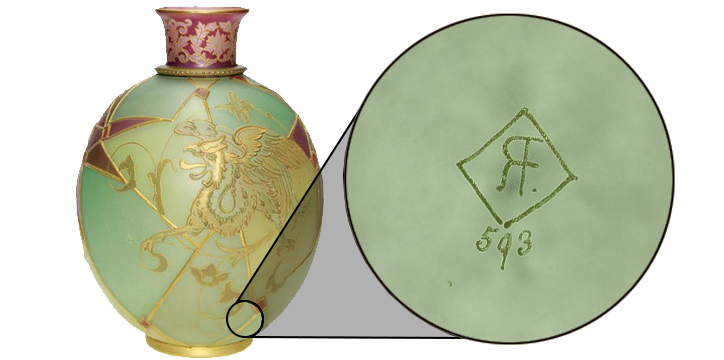 Mt. Washington, or MTWG as it is called by collectors, is another American maker that I collect.  MTWG is considered a Victorian glass, but I still like it.  Mount Washington produced several lines, many of which are quite diverse.  I personally really like their Royal Flemish, Crown Milano, Colonial Ware, and Lava glass.  Royal Flemish vases are typically dark with burgundy and navy designs.  Both Crown Milano and Colonial ware are either cream or white and usually have hand-painted designs that incorporate gold gilding.  Lava glass can be pink or black with all kinds of other colors.
About the only non-glassware I collect is the Fairyland Lustre series made by Wedgwood in England.  Fairyland Lustre is actually a porcelain (china) product.  It was an instant hit when it was introduced in the 1920s and it has been very popular ever since, both in England and abroad.  It is easy to identify by its main black, orange, or blue backgrounds that are filled with fanciful scenes of elves and other creatures running about.  Condition is extremely important on these vases.  Make sure your piece has a nice ring to it when tapped; also check for wear to the gold gilding.  There are modern "commemorative" pieces out there as well.  I am just interested in the older vases.  Please let me know what you have available for sale.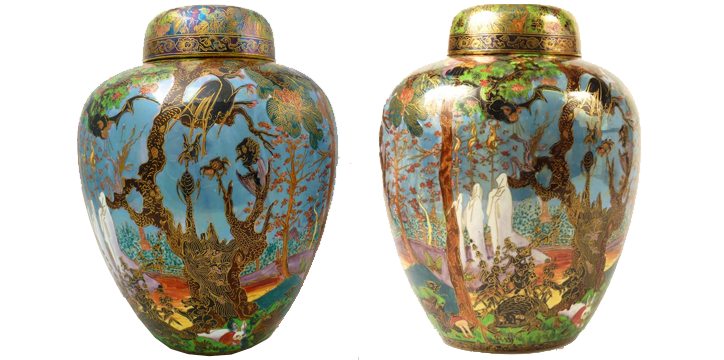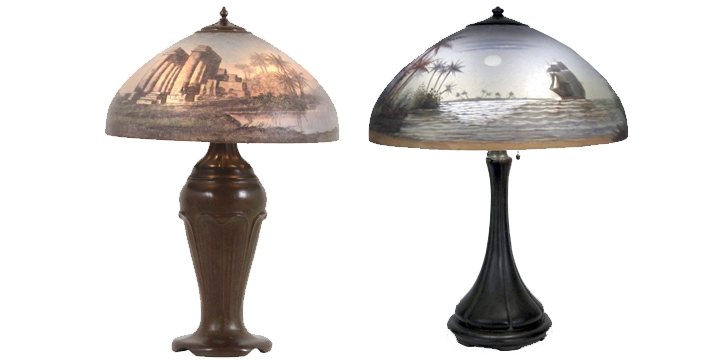 I personally believe that no art glass collection is complete without at least one Handel lamp.  I have several in my collection and am always looking for more.  Handels were originally sold in the 1910s and 1920s.  They were fairly expensive then and owning one meant you were in the upper middle class.  I am mostly looking for reverse painted shades with an 18" diameter.  The base really isn't that important (I mix and match all the time).  I like many of the different shade styles: floral, fauna, marine, landscape, classical, etc.  Lots of lamps similar to Handels were made during the same time period, but those are far less valuable today.  If sending in pictures, try to send at least one image with the lamp turned on; that is when the lamps look best.
I am including Pairpoint lamps on my want list mostly out of habit.  I have some great Pairpoints in my collection, but they are getting increasingly harder to buy and sell.  Many owners paid astronomical prices for their Pairpoints in the 1990s and early 2000s.  The market has fallen sharply since then and sellers just aren't ready to take the loss.  However, I am absolutely paying current market values for exceptional Pairpoint puffy lamps.  That includes the rose, lilac, grape, owl, and apple design (among others).  Semi-puffies with hummingbirds, bees, butterflies and other designs are also of interest.  Please contact me if you would like to know what your lamp is currently worth.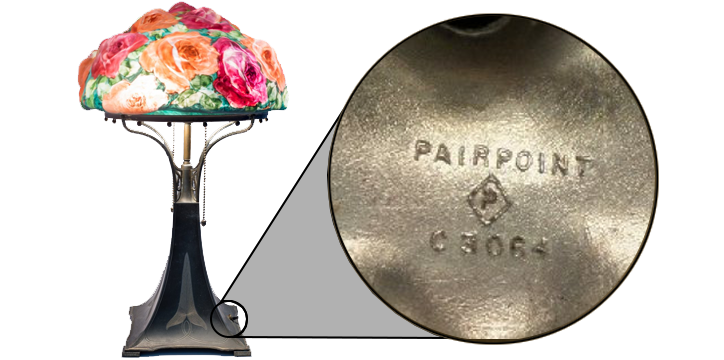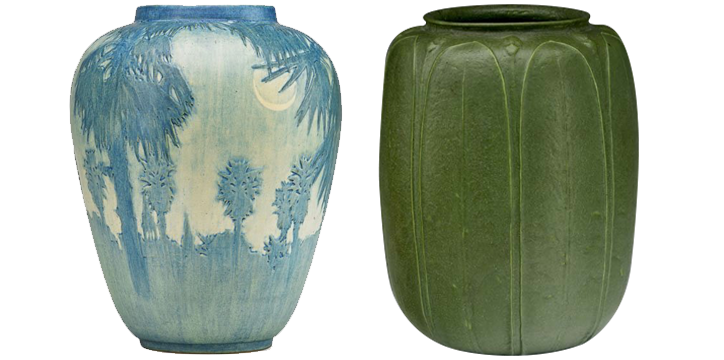 I have very quietly been a buyer of high quality American art pottery for the past twenty years.  The image to the left shows a nice Newcomb College and a Grueby vase.  These are similar to the types of vases I am interested in.  I could list 30 different potters and companies whose work I buy.  Instead I will just say that if you are looking to sell a rare, nicely shaped and sized, fresh to market vase or collection, it would be in your best interest to talk to me.  I might not be able to make an offer on everything.  However, you might be surprised what I can pay for the best of the best, especially if it fits into other collections I already have going.
BRONZES, FURNITURE, PORCELAINS, SILVER & MORE
As one of America's leading collectors of decorative arts items, I have handled pretty much everything and buy more than just what is listed above.  I have a soft spot for 18th and 19th century European porcelains.  I have some high quality large scale and small scale bronzes in my collection.  All types of original unrestored American furniture are of interest to me.  I buy exceptional silver and snuff boxes from time to time.  Long story short, if you have something rare and valuable, I can probably tell you what it is worth.  And even if I don't need it for my collection, I can likely put you in touch with a collector who would want to buy it for a retail price.